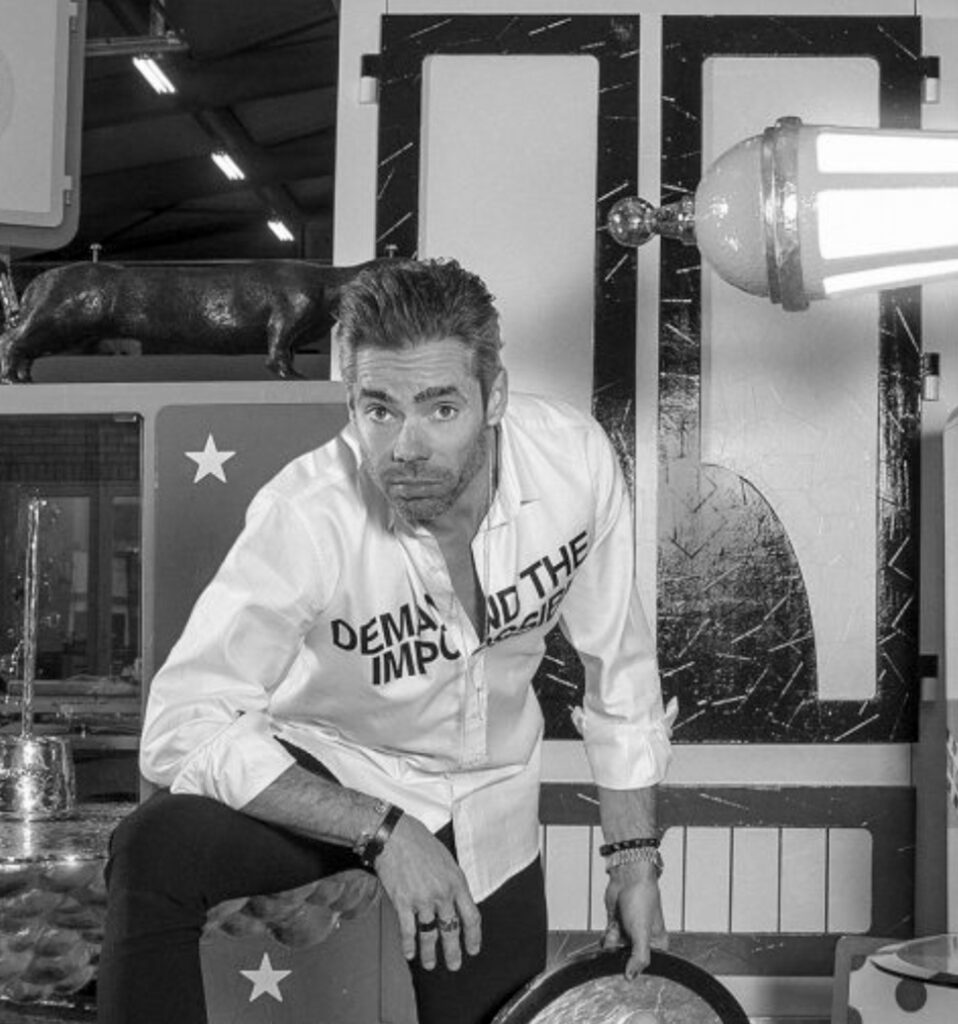 Education
Design Academy Eindhoven
Collections
Metropolitan Museum New York, Groninger Museum, Museum Boymans van Beuningen and many important museum collections worldwide. Projects together with Swarovski, Barneys, Victor & Rolf, Landrover, Alessi, Moooi.
Their iconic, heraldic and cartoon-like sculptures are popular with collectors world-wide. Proclaimed one of the most influential design teams by the Financial Times, All Studio Job projects are distinguished by a love of detail, freedom of expression and blend of 2D and 3D. Studio Job are passionate about building up an oeuvre that is becoming increasingly extravagant in tis details and increasingly personal. Their work is shown at more than 400 exhibitions, including solo shows, around the world.
Speciaal voor de 10e verjaardag van deze expositie bij ons thuis heeft Studio Job een uniek beeld in brons gemaakt in een oplage van 8 exemplaren + 2 AP. De titel van de sculptuur is Bad Behavior, 90 x 33,5 x 6 cm., gepolijst brons, 2022.
Voor informatie over prijs en beschikbaarheid kunt u een e-mail sturen.